The inspiring speakers at Mother's High Tea share their experience and perspective in cannabis business and legalization, as well as share endearing family stories.  A first for Mother's High Tea, an elected state official will give the keynote address this year!  Meet our wonderful and talented speakers! 
Our keynote speaker is Republican Senator Beth Martinez Humenik of Adams County.  Senator Humenik is a freshman senator, and fourth generation Coloradan.  
A former teacher for elementary schools and college students, Senator Humenik joins us as a freshly  elected official getting her first legislative experience with marijuana law and regulation.
She serves on the Health and Human Services Committee and Local Government Committee.  
Ms. AC Braddock, a career entrepreneur, is currently CEO of Eden Labs in Seattle Washington.  Ms. Braddock has guided and transformed the extraction technology company into the highly respected multi-million dollar company.  Ms. Braddock is regarded as a thought leader in cannabis business and supports community organizations as a member of two of Washington's Cannabis Business Women's groups; WOW (Women of Weed) and the MJBA's Women's Alliance. Ms. Braddock is determined to create a new corporate structure in the emerging cannabis industry.
Mrs. Kristi Kelly is principal and founder of Good Meds Network, a medical marijuana company in the Denver area. Mrs. Kelly has founded several marijuana business organizations; served on state and local rulemaking committees and workgroups and has been a voice for the community as a business owner, association leader, and patient advocate.  She is currently a board member of Marijuana Industry Group; a sustaining member of National Cannabis Industry Association; and founding board member of The Fourth Corner Credit Union, the world's first marijuana financial institution.     
Mrs. Kelly grew up under the influence of strong and empowered women.   From this foundation, she has a developed an enduring passion for helping those in need and investing in areas that benefit women and children.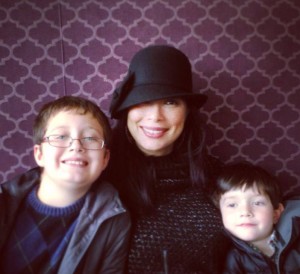 Ms. Diane Fornbacher, is  founder of Ladybud Magazine, a lifestyle site for politically engaged women who enjoy cannabis. Ms. Fornbacher  is co-founder of the NORML Women's Alliance and recipient of the NORML Pauline Sabin Award in 2012,  has contributed nearly 20 years of activism to local grassroots and national drug policy reform organizations.  Her role as mother to two sons inspires her to create a more compassionate and sensible world for them. 
Mrs. Christie Lunsford is a Denver based cannabis business consultant,  specializing in license applications and infused product business development.   Since the beginning of her first cannabis company, she has encouraged women's development in cannabis business. Mrs. Lunsford is a founding board member of the Women's CannaBusiness Network (WCBN), Co Chair and MC for Mother's High Tea in 2012 and founding member of Women Grow in 2014. 
Ms. Susan Squibb, Cannabis Maven, is currently Director of Operations at Steep Hill Colorado.
She is a legalization advocate and  hemp and marijuana business trailblazer since her days as a CU-Boulder student.  
Ms. Squibb founded the event Mother's High Tea in 2011, for the growing community of women in legalization and business.  
Join us for Mother's High Tea this year. Tickets are purchased on Eventbrite.